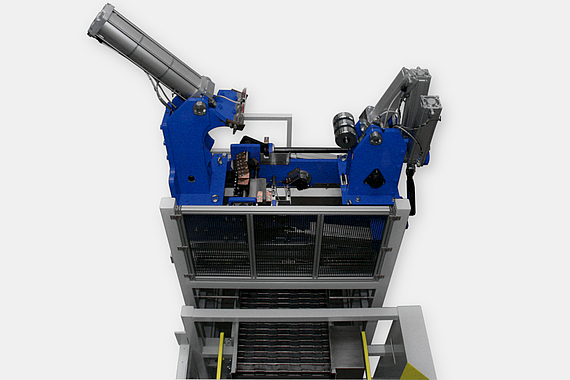 Deburring Stations
Economic die-casting processes require a rethinking, also with regard to the deburring of components.
Our deburring stations forgo the use of hydraulic components, and therefore require only a conventional compressed air connection.
Through the use of segmented blades, mechanical loading during deburring is kept to a minimum, and the adaptation to changing component geometries is made possible by reworking or the replacement of individual blades.
The modular design of the stations allows for easy adaptation to your operational needs with respect to the circulation material.
Likewise, the use of various deburring stations on the same base frame is also possible.
More Foundry Automation