Spraying Technology
Wetting the surface of the die with relase agent is crucial for the production of high-quality die-cast parts. The film of release aget will:
Facilitate the release of the casting
Increase service life of die cast form
Improve part quality
Für Prozesssicherheit sorgen
Cool the surface, especially on exposed areas such as thin cores and pins
Ensure proper functioning of slides and ejectors
We offer customized solutions for all applications: optimized spray tools, installation kits for robots or spraying machines and release agent supply systems.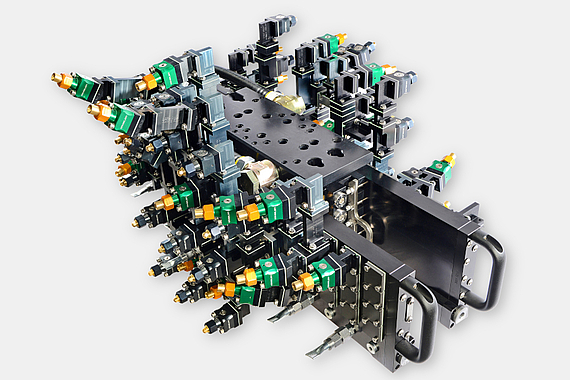 Spray Tools
To ensure the best possible performance, Böhmer spray tools are custom desinged to suit the application in terms of dimensions, number of spray circuits, and quantity and arrangement of spray nozzles. Focussing on the individual requirements of our customers allows us to optimize the spray process, effectively reducing  release agent consumption and cycle time

Designing our spray tools based on the simulation of the spraying process does considerably shorten commissioning and optimization times on site.
Spray Tools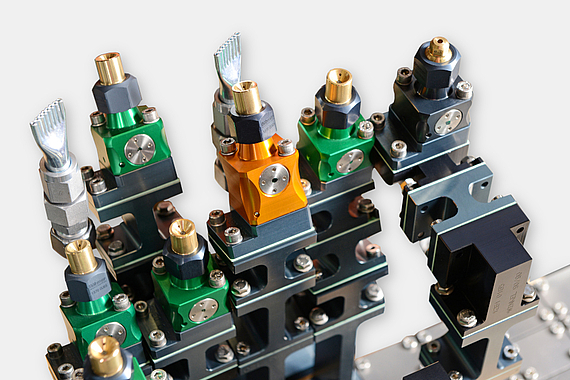 Spray Heads
High pressure spraying for efficient form cooling, micro spraying for optimum coating or spraying minimal defined amounts of release agent: Maschinenbau Böhmer offers a flexible selection of spray heads for all applications.
Spray Heads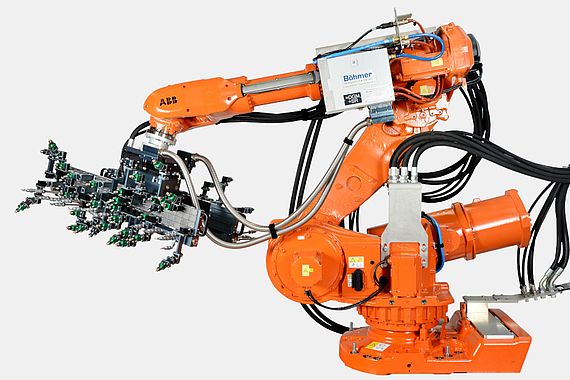 Spraying Machines and Robots
We offer complete robotic spraying systems regardless of the robot manufacturer (e.g. ABB, FANUC, KUKA). Our range of services includes robots, spraying tools and controls, in addition to the commissioning and component-specific programming.
Spraying Machines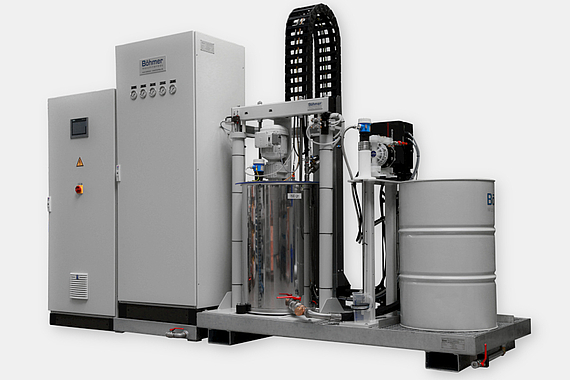 Release Agent Mixing and Dosing
Release agents prevent die-cast parts from sticking to the die cast form. The most common types of release agent are water-based cooling lubricants. Maschinenbau Böhmer's release agent mixing systems and spray controls guarantee reliable mixing ratios.
Our experienced application engineers optimize the release agent application for your specific process.
Release Agent Supply Systems