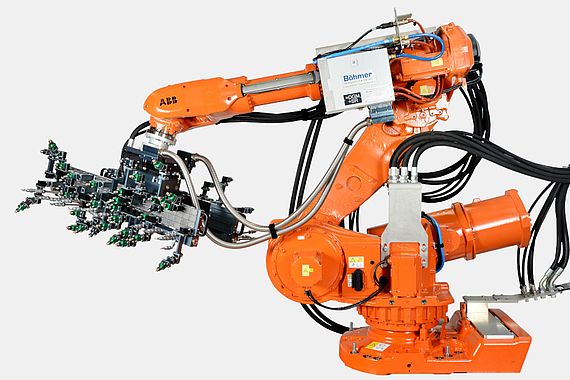 Die Spraying Robots
We offer complete robotic spraying systems regardless of the robot manufacturer (e.g. ABB, FANUC, KUKA). Our range of services includes robots, spraying tools and controls, in addition to the commissioning and component-specific programming.
During the construction phase, the work areas and installation spaces of the equipment are already defined in 3D simulation programmes and serve as a basic programme for the subsequent on-site programming. As a result, start-up times can be significantly shortened.
Linear Die Spraying Machines
Our linear sprayers range from single-axis machines to heavy-duty multi-axis gantry systems with a capacity of up to 300 kg.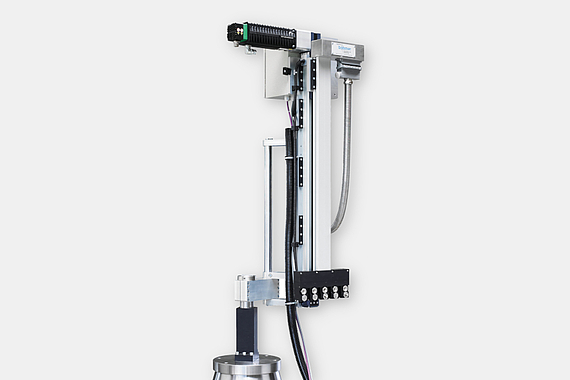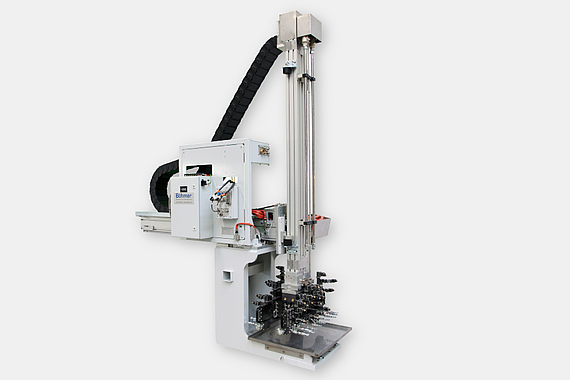 Two- or Three-Axis Sprayers
Our linear die sprayers consist of torsion-resistant base supports and anti-corrosion profiled rail guides with automatic lubrication. Strokes (vertical and horizontal) of 1.000mm to 3.000mm are possible.
The controls can be matched with the material handling system - ABB, Fanuc or KUKA are possible.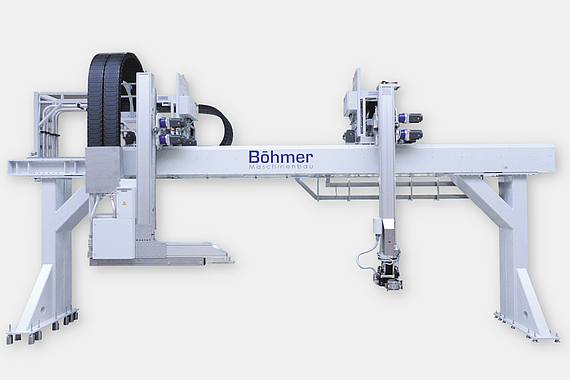 Heavy-duty Multi-Axis Gantry Systems
The bi-axial gantries are available in two standard sizes, and are characterized by a sturdy design, generously dimensioned media cross-sections, and a resolute enclosure for protection against external influences. Controls made by ABB, Fanuc or KUKA can be installed, depending on the customers requirement.